About
Property Details
ABOUT LOURDES "LOUDY" CARROLL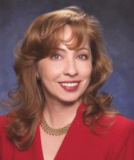 Hello friends, welcome to my website that I have prepared to provide for you a source of information that will satisfy your questions to all of your real estate needs, if you would need additional information that is not listed in this website I would be more happy to get it for you, just let me know your needs and wants in any field related to the real estate market and I will try my best to get it to you as soon as it is possible. My "Commitment" as your Realtor for life is to provide you with the specialized Real Estate Service you deserve.
Something about "me", I have been a full time Real Estate Agent for over 17 years, and after significant training in marketing, hands in experience through different cases I have dealt through the years of servicing satisfied clients with cero record of cancelled escrows due to negligence or lack of service and care. I strongly believe that I am qualified to handle any challenges and to bring you results to a smooth transaction and a successful close of escrow.
Before I got in the business of Real Estate I was a Secretary for the General Manager of the department that dealt with US Banks affairs in Lima Peru in the department of handling foreign affairs. Then I came to the States and became a housewife, mother of 2 beautiful sons, which now are 21 and 24 years old. I started in the Real Estate business in 1991,when the Real Estate market was a hard market to beat, therefore I learned it the hard way, and was trained by a very well experienced manager/owner of a Cerutury 21 office, and at the time I thought she was just too strict with her training, but after being in the field dealing with hard escrows I quickly leaned to appreciate her discipline her methods and her teaching, I could not have ask anyone better, thanks Kay Reaume.
Education
ERA SALES SYSTEM TRAINING: Intensive program of classroom and on-the-job training concerning sales techniques and ERA programs and services.
TOP GUN ACADEMY: Advance sales, marketing and prospecting training. Limited to top five percent of Agents who qualify for admittance on basis of production, experience and overall performance.
CERTIFIED RELOCATION SPECIALIST: In depth training related to all aspects of corporate, military and personal relocation.
CHASE MANHATTAN MORTGAGE (R.E.O. training): successful students qualify to receive Chase Manhattan real estate owned listings on a referral basis.
CERTIFIED FHA SPECIALIST (National Pacific Mortgage): Extensive classroom study of FHA loan requirements, policies and procedures.
"MARKETING" (Golden West College): College level course addressing the issues, problems and methods of marketing.
CERTIFIED FORECLOSURE SPECIALIST: Attended the Prudential especilized training for experienced agents in this field.
CERTIFIED MORTGAGE ESPECIALIST: Attended the training and received the certification for assisting and packaging loans.
Languages
Fluent Languages: Spanish, English
Family language: Portuguese